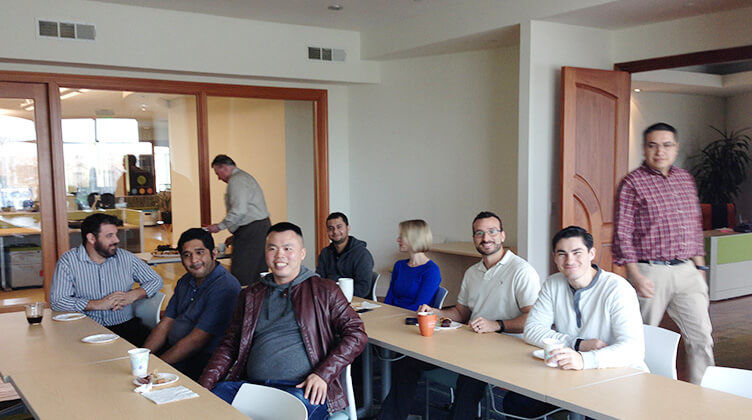 Summary: In a busy web development office, it's important to have a consistent communication flow to foster collaboration in the workplace.
Having a connected team
Here at Symsoft, we have weekly team discussions to talk about what kind of work we're doing, and swap stories about our lives.
Although we share the same office space, we're all busy doing different projects (from mobile applications, user experience testing, client interviews, to custom website building, and business development). Some of us are in and out of the office doing client meetings and industry events. Despite all of the rushing to and from meetings and digital projects, we all take one hour each week to stop and reflect on what we've been working on and what's coming up ahead.
Sharing Stories
The weekly team discussions give every employee a chance to feel valued, and helps us to see each other as fellow human beings, not just developers, designers, or project managers.
Besides talking about our work for the week, we each share a simple story from outside the office. From these discussions, I've learned that we have a team full of fantastic photographers, dedicated parents, soccer players, and movie buffs, just to name a few. Sharing these stories gives us a chance to step back from our work and see each other as people with hobbies and passions that feed into our collaboration as a team.
Benefits
The weekly discussions help us feel more connected as a team. The discussions also bring about impromptu conversations and new ideas. This feeds into our ability to collaborate on a day-to-day basis, strengthening our communications with each other and our clients.
How you can adopt this approach for your team
For companies of all sizes: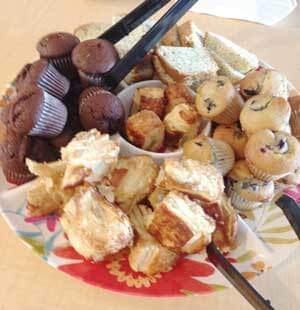 Bring snacks
Keep the time to 1 hour
Schedule the discussion, do it every week
Give each person the same amount of time to speak (about 5 minutes)
Each person can share what they've been working on, and a brief personal story
Share what you've been working on, and a brief personal story
Include all team members, and meet in-person (if possible)
For small companies (20 people or less)
We are a small team (under 20 people), so it's easy to do these discussions within an hour. Still, we make sure that everyone is included, no matter what their role.
For larger companies (20 people or more)
If you are larger company, you can break down your teams into departments (for example: marketing, project management, etc.).
For remote companies (if you're not able to meet in-person)
Have the discussions through an online chat (using WebEx or some other online meeting tool)
Make sure discussions are scheduled and live
Have discussion notes available afterwards for anyone who wasn't able to make it
How does your team stay connected? Share your ideas with us on Facebook, Linkedin, or Twitter