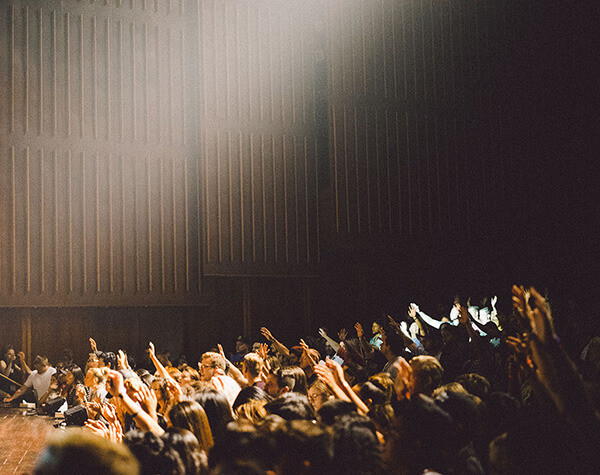 Leverage our proven solutions and services for digital engagement in Government, Utilities, Healthcare, Banking and B2B.
Are you keeping up with your customer's expectations?
Customer experience starts with the first anonymous visit to your website or customer service portal and you can't predict the device your customer will use. This first impression can be the difference between making a sale and developing a loyal customer or being poorly reviewed on social media.
We understand technology-driven customer experience challenges and how experience-led design is used to differentiate your brand experience online. Lightning-fast front-end code, leading experience platforms like Sitecore XP and Adobe AEM, and personalized content delivery all go hand-in-hand.
Does your website convert?
Public and private sector organizations both need great websites. Engaging consumers, fostering relationships and reducing costs through digital containment can all be helped with great website design.
Developing an in-depth understanding of your company, your culture and your target customers inspires our website design teams.
Customer-centric information architecture and responsive web design creates websites that attract, engage and convert visitors into fans.
Search engine optimization, personalized content delivery and accessibility across fixed and mobile devices are baked into every website design we deliver.
Are you empowering your business users?
We help you select the right CMS for your business and implement it securely in the cloud, handle complex content migrations and ween you off of outdated technology. Integrating your analytics platforms, marketing platforms, external agency partners, and back-end transactional systems using APIs is all in a day's work.
We can leverage your Agile / DevOps environments or we can help you create new processes along with your new CMS to improve your return on investment (ROI). Continuous integration to training business users in content authoring and Section 508 compliance is all within the scope of services SymSoft provides to clients.
Are accessibility compliance risks keeping you up at night?
We build ADA Section 508 compliance into every aspect of your new website design, including CMS content authoring templates using Sitecore XP, Adobe AEM, Drupal and WordPress. We're experts at document accessibility, including turning PDFs into accessible HTML for online consumption. We understand the nuances of WCAG 2.0 and train your people how to sustain compliance over the long term.
Are you in California state government?
California AB 434 requries you to certify your website is in compliance with website accessibility standards, including Web Content Accessibility Guidelines 2.0. Read our step by step guide to becoming AB 434 Compliant.
Are you ready to redefine your constituents' experience?
Case in point, the California Business Incentives Gateway. We used Sitecore XP to create an online marketplace for economic incentives that brings businesses together with local communities from across the state that want them to locate there. Like Amazon, CBIG provides personalized recommendations based on user preferences and data from past interactions.
Are you connecting with the mobile savvy?
From blue dot wayfinding to mobile field service, mobile marketing and m-commerce, we help you capitalize on mobile technology to improve efficiency and engage the growing leagues of mobile consumers.
It's rare to find a digital agency that delivers high quality across all aspects of digital transformaton. From brand positioning and customer journey to responsive web design and front-end development to content management systems and managed services. SymSoft's talent and execution across these categories is second to none. If you need a digital agency that can handle the scale of California — the sixth largest economy in the world — and also deliver with the personalized touch and efficiency of a digital studio, SymSoft is the best choice.
SMUD Website Redsign and Sitecore CMS
Rapid UX design, streamlined information architecture and Sitecore XP to transform the digital user experience.
How can we help drive your digital transformation?
Customer Experience
Content Governance
Personalization
IT Infrastructure
Accessibility Compliance
Websites
Mobile Apps
Portals
Data Visualization
Technical Architecture
Sitecore XP 9
Adobe Sites / Adobe Assets
Drupal and WordPress
Real Time Location Systems
Azure / AWS
24x7x365 Monitoring and Support
Cloud Hosting and Security
CMS Platform as a Service (PaaS)
Website Quality Management
Content Development