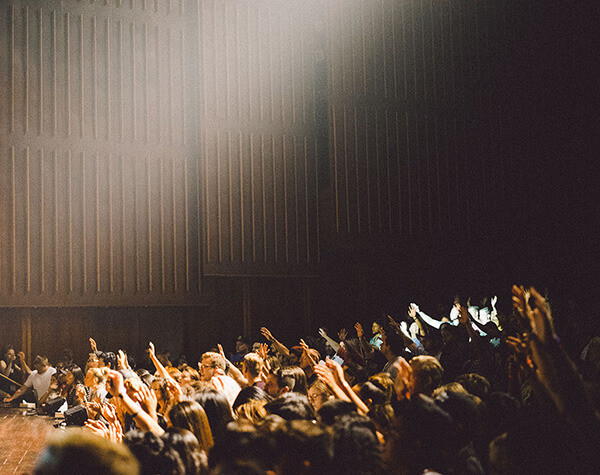 Your audience is waiting.
Leverage our proven services for digital engagement in:
Government   |   Utilities   |   Healthcare   |   Banking   |   B2B
Create a cohesive vision for exceeding customer expectations.
Customer experience design starts with their first anonymous visit to your website, landing page or social media channel. We improve customer experience using customer-centric design and customer experience management platforms such as Sitecore Experience Platform, Adobe Experience Manager and Drupal.
Be more engaging and drive more conversions from your primary marketing channel.
Developing an in-depth understanding of your customer provides web design inspiration for our website design teams. As a customer-centric web design company, we specialize in responsive web design that supports content personalization and accessibility compliance across channels, touchpoints and devices.
Empower business users with the CMS that makes sense for your business.
We help you select the right CMS to meet your short and long term requirements and implement it in accordance with your enterprise standards in premise, cloud or hybrid configurations. We handle all aspects of complex content migrations, from planning and preparing your business users to large-scale migrations using the latest automated tools and strategies. We make sure your CMS helps your enterprise achieve and sustain ADA Section 508 compliance across digital channels, including your website, mobile applications and syndications.
We use RTLS to connect customers to your brand.
We leverage real time location system (RTLS) technology to engage your mobile customers and improve your business efficiency. From blue dot wayfinding and mobile workforce to mobile marketing and commerce, we help you innovate your customer experience using the latest RTLS techonlogy and user experience design strategies.
We help state government redefine their  citizen experience.
Case in point, the California Business Incentives Gateway. We used Sitecore XP to create an online marketplace for economic incentives that brings businesses together with local communities from across the state that want them to locate there. Like Amazon, CBIG provides personalized recommendations based on user preferences and data from past interactions.
ADA Section 508 compliance is second nature to us.
We build compliance into every aspect of website design and development including CMS content authoring environments using Sitecore XP, Adobe AEM, Drupal and WordPress. We're experts at turning static non-compliant PDF documents into accessible HTML for online consumption. We understand the nuances of WCAG compliance and can make recommnedations that optimize your compliance and your return on investment (ROI).
It's rare to find a digital agency that delivers high quality across all aspects of digital transformaton. From brand positioning and customer journey to responsive web design and front-end development to content management systems and managed services. SymSoft's talent and execution across these categories is second to none. If you need a digital agency that can handle the scale of California – the sixth largest economy in the world – and also deliver with the personalized touch and efficiency of a digital studio, SymSoft is the best choice. Matt Murphy
SMUD Consumer Portal
We worked with SMUD (Sacramento Municipal Utility Disctrict) to redesign their website and implement Sitecore XP that delivers personalized content to a variety of audiences.
How can we help drive your digital transformation?
Customer Experience
Content Governance
Personalization
IT Infrastructure
Accessibility Compliance
Websites
Mobile Apps
Portals
Data Visualization
Technical Architecture
Sitecore XP 9
Adobe Sites / Adobe Assets
Drupal and WordPress
Real Time Location Systems
Azure / AWS
24x7x365 Monitoring and Support
Cloud Hosting and Security
CMS Platform as a Service (PaaS)
Website Quality Management
Content Development