Using Sitecore, SymSoft delivered student experience design, accessibility engineering, and data integrations for the California Community Colleges Chancellor's Office website
An award-winning student-centered website for the largest system of higher education in the country.
The CCC Chancellor's office selected SymSoft as their agency for their website redesign and Sitecore implementation. Our services included content inventory and web traffic analysis, information architecture, subdomain consolidation, user experience design, visual design, front-end design system development, accessibility engineering, usability testing and validation, web content management system implementation with Sitecore, solution deployment, and content migration.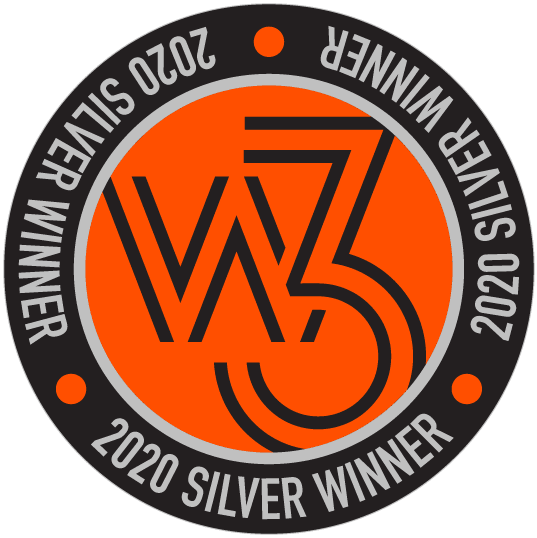 Award-winning Experience
In October 2020, the website received a W3 Silver Award from Academy of Interaction and Visual Arts (AIVA). Visit cccco.edu or continue below to learn about our process, applied technologies, and project outcomes.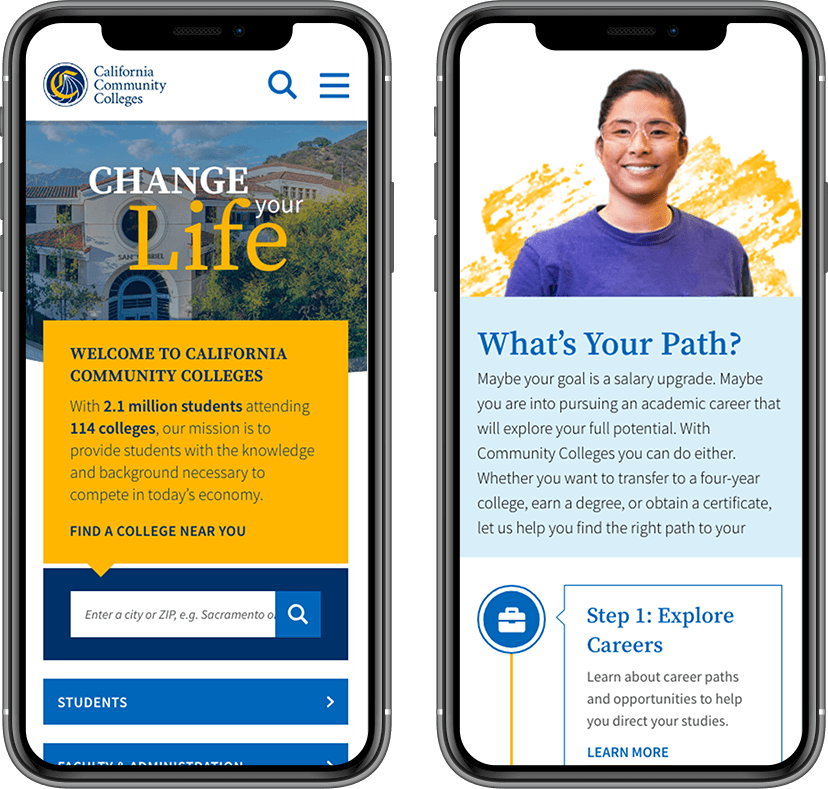 Challenge
CCCCO's previous website needed to be modernized, leveraging a web content management system that supported personalization and other advanced needs of the organization. In addition to a refreshed look-and-feel, the website needed to consolidate multiple subdomains and sources of information, while allowing the high volume of students and their families quick access to easy-to-understand information about college options. Catering to these audiences and their needs was a challenge for the organization, who also wanted to provide accessible, timely, and inclusive information to their diverse audiences.
Results
SymSoft created a student-centric content organization and updated visual design, including extending and updating the existing California Community Colleges brand guidelines. The new website, implemented on the Sitecore® Experience Platform™, provides the website team with flexibility to create different layout combinations and tailor pages to ever-evolving communication needs. SymSoft reviewed website analytics, interviewed stakeholders and students, and developed the solution that was accessible, responsive, and inclusive to the organization's audiences.
Focus on student-centric content and services, while allowing administrative audiences access to the information they need.
Faster content publishing and website updates through the developed Sitecore components and workflows.
Faster page loads due to optimized website delivery using caching and other techniques.
WCAG 2.1 Level AA accessibility compliance.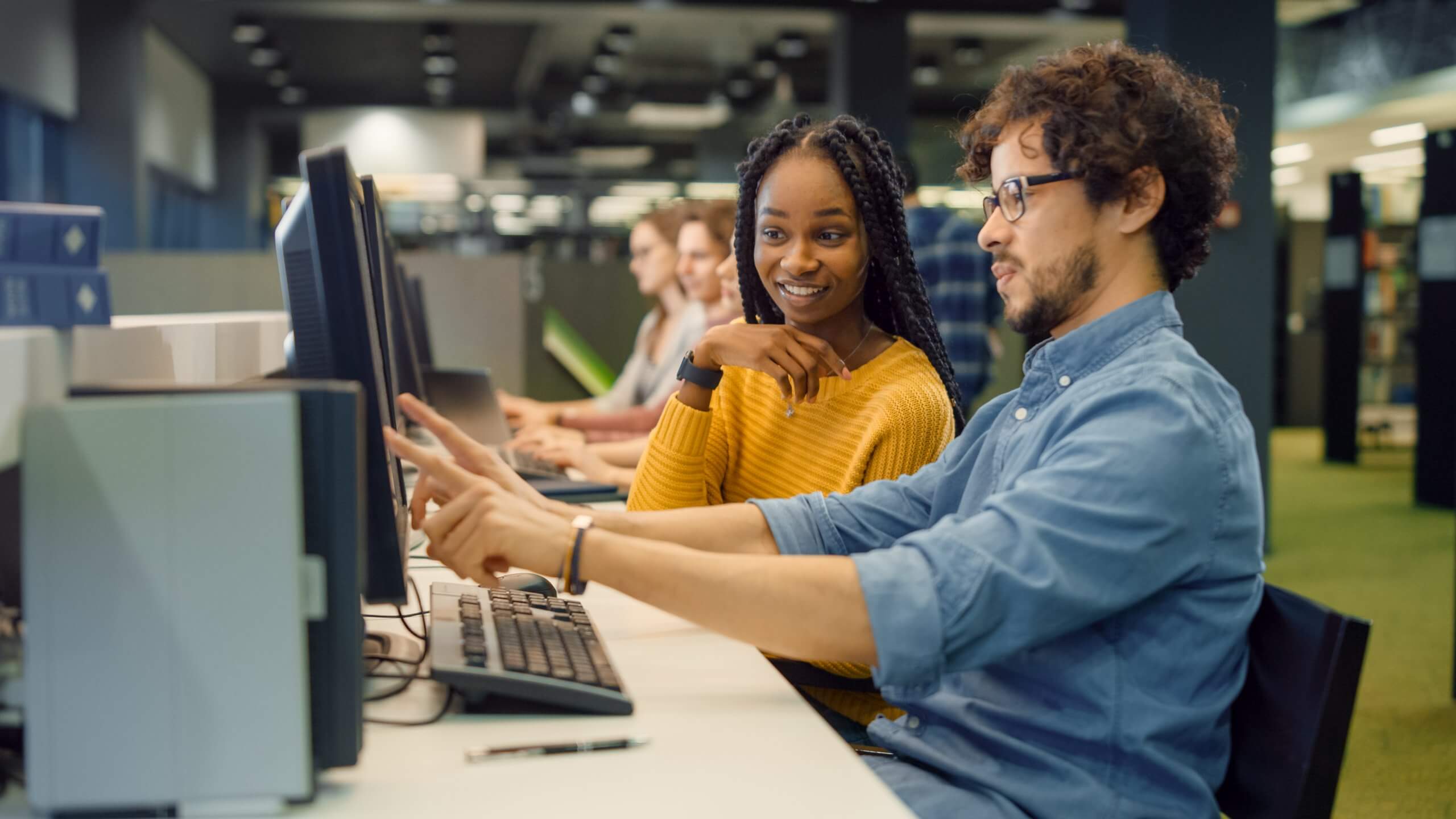 Student-centered Design
Upon reviewing the website content, analyzing traffic, and interviewing executive stakeholders, we made a significant discovery — resources for students generated about two-thirds of the website traffic. Following the Chancellor's Office's commitment to design with students in mind, we shifted the website organization to prioritize information about careers, programs, the application process, degrees and certificates, financial aid, and support services — while still providing organized access to information for administrative audiences.
The student-centered approach was aligned with CCCCO's vision, so much so that SymSoft continued participating in other projects, including the Student Success Metrics dashboard and Student Centered Design Lab.
Sitecore® Experience Platform™ with Solr Search
SymSoft implemented the website using the Sitecore® Experience Platform™ , including Web Content Management, Analytics, and Personalization. As part of the project, SymSoft also leveraged the Sitecore Content Search API with Solr to drastically improve the search experience on the website.
The solution allowed CCCCO to move from centralized content management, to a more distributed content authoring environment, with workflows and role-based access control to ensure appropriate web governance for content that is published on the website.
SymSoft deployed the solution to CCCCO's preferred data center, leveraging load-balancing and redundancy to ensure availability and performance.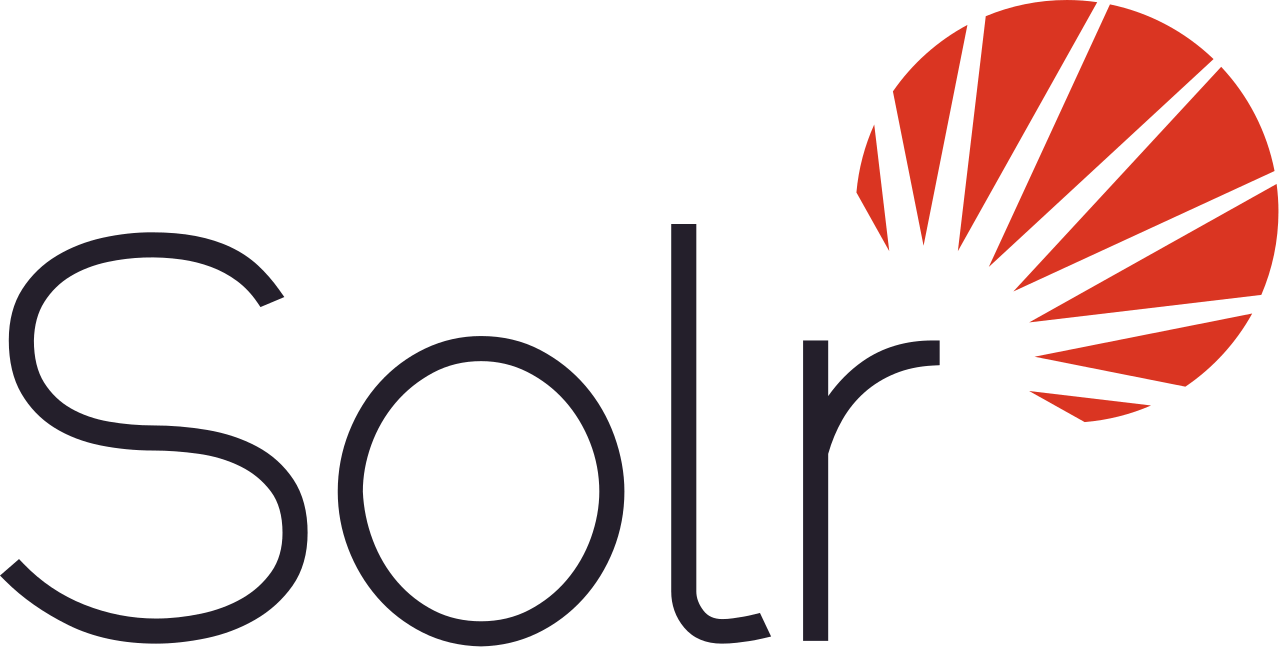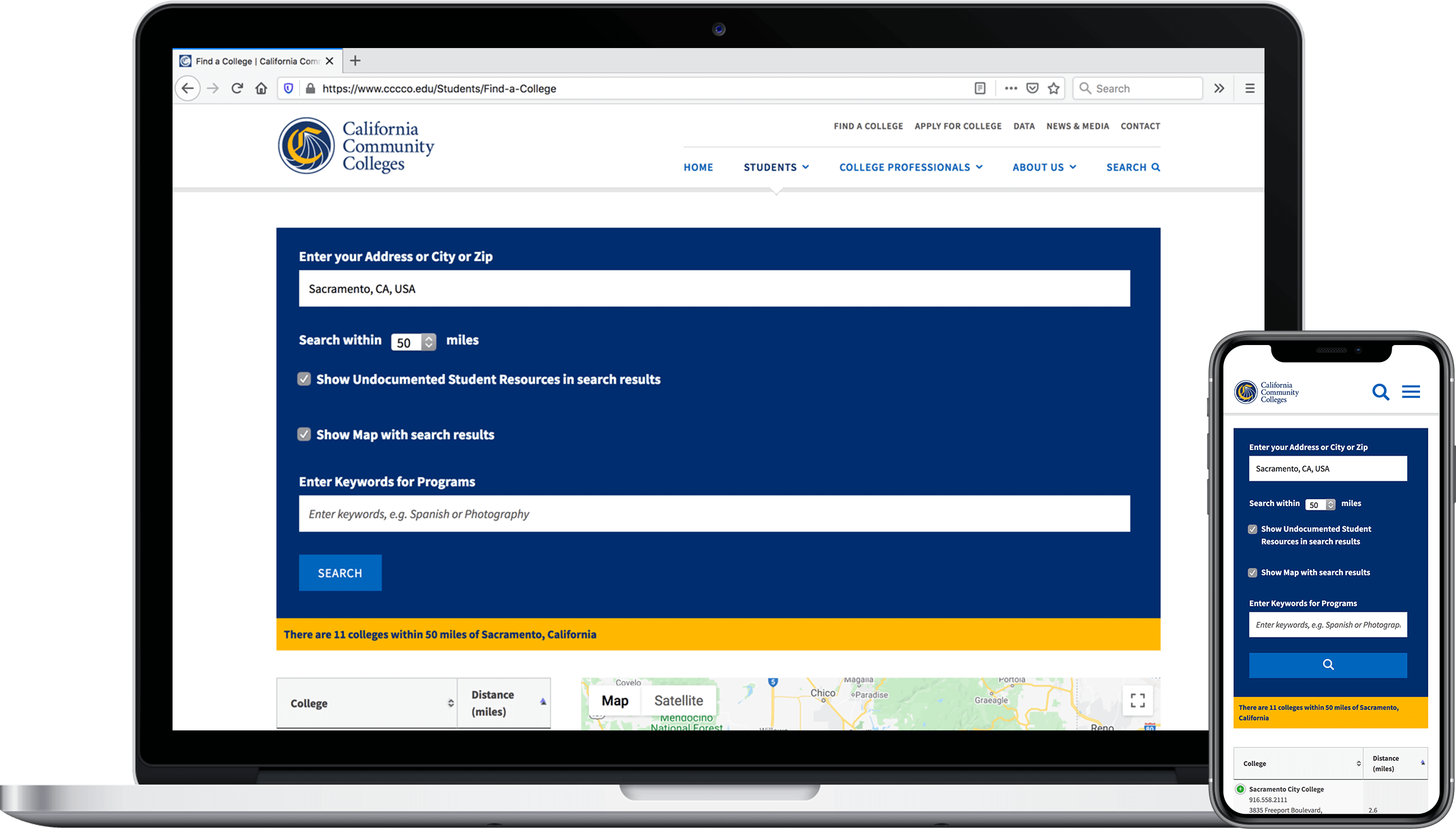 Find a College and Find a Program Integration
With the focus on student needs, SymSoft performed complex API development and integrations with multiple back-end systems and Microsoft SQL Server databases, allowing students to quickly locate colleges and program offerings near them using a map-based visualization. This included quick information about those colleges, what programs are offered, how to apply, and funding options for future students.
Responsive Web Design System
SymSoft created an accessibility compliant responsive web design system that included visually rich, brand-aligned components for a wide-variety of devices and form factors. The resulting Web Style Guide was since used for updating several California Community Colleges websites.
This design system was then implemented in Sitecore, allowing content authors to use a range of components that would allow them to produce visually appealing content for students and other audiences, with associated workflows and governance to ensure that content was relevant, accessible, and inclusive.