Enterprise Web Design, Development, and Content Management System Solutions Serving Millions of Users
For more than 14 years, SymSoft Solutions has delivered best-in-class enterprise web solutions to government, businesses, and educational, environmental, healthcare, utility, and financial organizations.
Trusted by Organizations Like Yours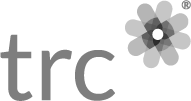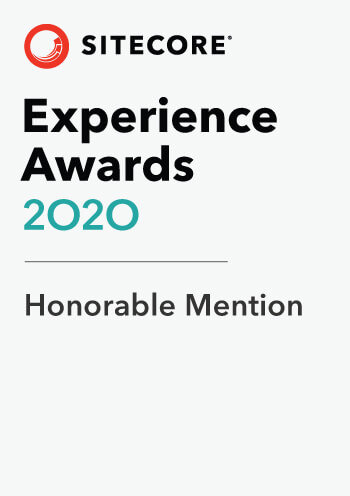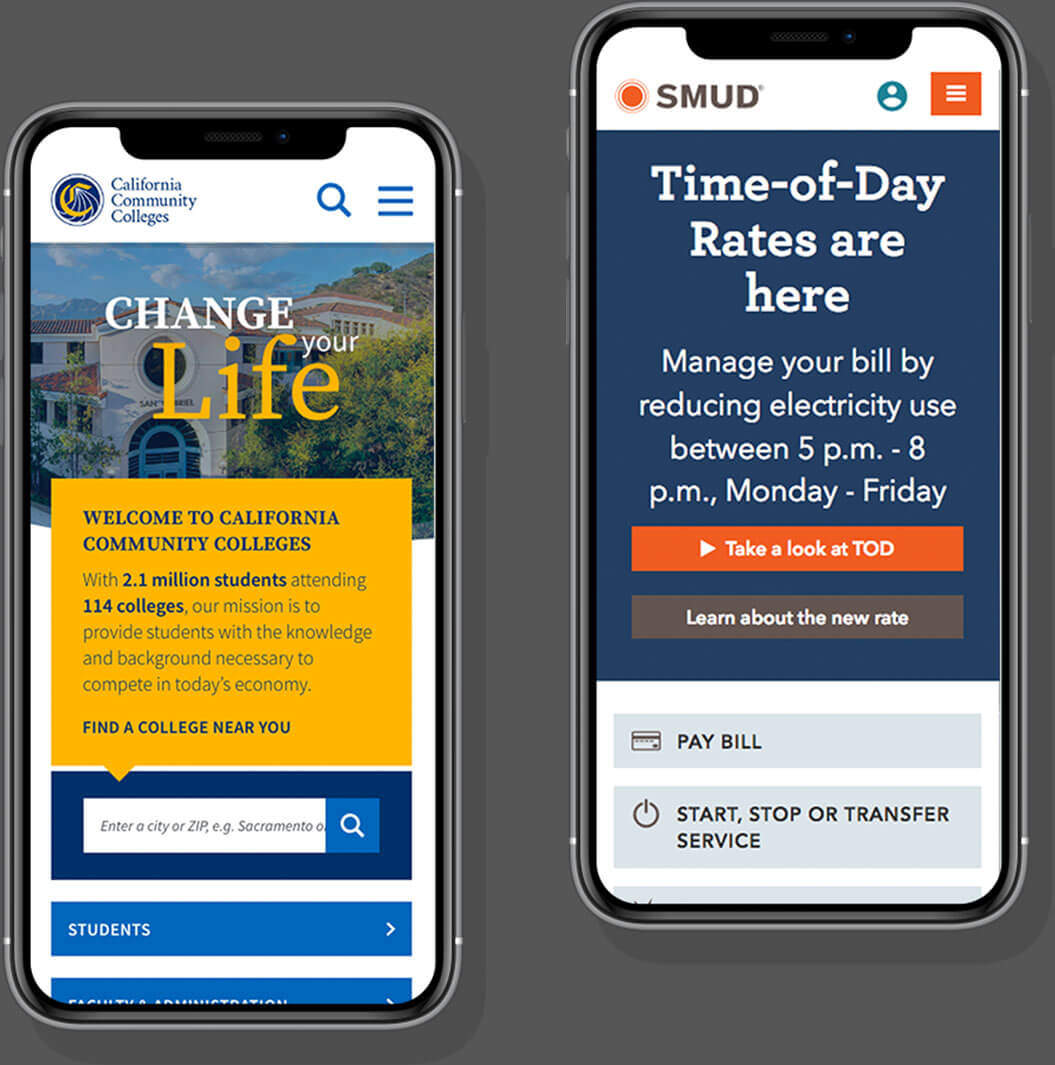 We build enterprise-grade websites that complement your brand, support your marketing and communications, and exceed the expectations of your organization, customers, and end-users.
High performing websites require high-performing people to bring them to life. We collaborate with stakeholders at every step, from user experience and visual design to content governance and IT. Our responsive web design engages website visitors on their preferred device, while empowering your staff across all lines of business to deliver personalized content and customer experiences to their audiences.
Symsoft Solutions creates these industry-defining user experiences utilizing the most capable, flexible, and well-respected development platforms in the world.
Foundation for California Community Colleges partnered with SymSoft to establish the Student Centered Design Lab as a student experience service provider included as an integral part of the California Community Colleges' Educational Technology projects.
CalPERS manages the largest public pension fund in the United States. Their members span a diverse range of abilities, making this project laser-focused on providing streamlined access to information and digital services.
A newly redesigned and modernized portal for the Commission provides easy access for the public and energy sector stakeholders to critical information about energy planning and policy in California.
Practical insights from SymSoft's experts.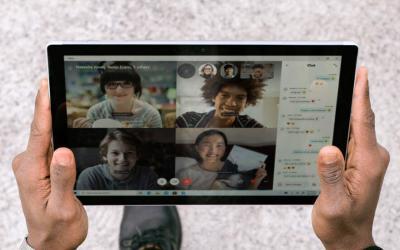 This article is the second part of our Department of Water Resources' Intranet case study that Bianca Sievers, Kevin See, and Bhavik Patel presented at Sitecore Symposium 2020. In case you missed it, read the previous part about Intranet business opportunities and how...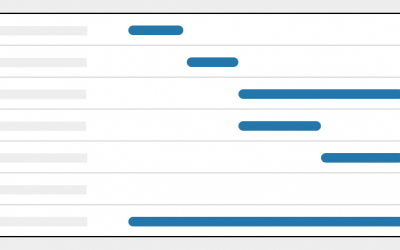 Incorporating relevant tasks and deliverables when planning a website redesign or implementation project will significantly impact the overall project approach and outcomes. While identifying most of the features, requirements, and deliverables is a straight-forward process, there are a few critical activities that can be easily missed in the early stages of project planning.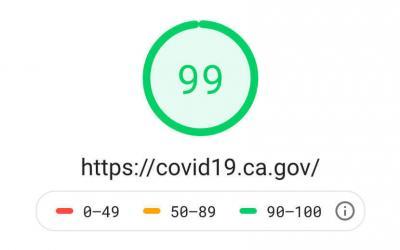 Numerous studies in the private sector have demonstrated that website speed performance is a critical factor to improved conversions due to a more convenient user experience. Although government websites usually don't feature e-commerce functionalities, the website visitors can still benefit from fast content delivery and digital transaction speed, especially in self-service pages.
SymSoft offers an ever-growing suite of Digital Experience solutions to better help you serve your audience.
B2B & B2C Website Design
Customer Loyalty Portals
Inbound Marketing & SEO
Experience Optimization
Data-driven Personalization
Accessibility Compliance Remediation
ADA Section 508 and AB 434 Compliance
Content Management System Integrations
CMS Platform-as-a-Service
Cloud Migration & Managed Services
Amazon Web Services & Microsoft Azure
Government Website Design
Self-service Portals
Advanced Search Experience
Personalized Content Strategy
COPPA, CCPA, and GDPR compliance
Open Data Visualizations
Interactive Data Dashboard
Reporting Tools and Applications
Web Applications
Mobile Applications
Complex Information Organization
SymSoft Solutions has been setting the standard for enterprise Web development and UX design for more than 14 years.
SymSoft was founded in 2006 to address an expanding gap between the Web's ability to deliver rich content in increasingly versatile ways, and the capacity of enterprise web developers to deliver on that promise. In the years since then, we've seen these technologies continue to evolve. Still, the unfulfilled demand from online users for better ways to make meaningful connections with content remains as great as ever.
Every day, tens of millions of people interact with web experiences crafted by SymSoft. Our in-house team of UX designers, content strategists, CMS developers, and project managers are ready to help you reach your audience.
Find out how SymSoft can help you with your needs.