SymSoft developed a multi-lingual Sitecore website for California's Save Our Water program.
The Save Our Water website provides critical information to the public about water conservation to ensure water is secured for future generations.
The California Department of Water Resources (DWR) engaged SymSoft to perform a redesign of their Save our Water website, a critical tool for providing water conservation information to the general public and partners. In addition to a refreshed visual design for the website, SymSoft performed a content inventory of the previous website, implemented the solution with Sitecore XP, and enabled content authors in the organization to provide content in multiple languages as well as personalize content based on user demographics.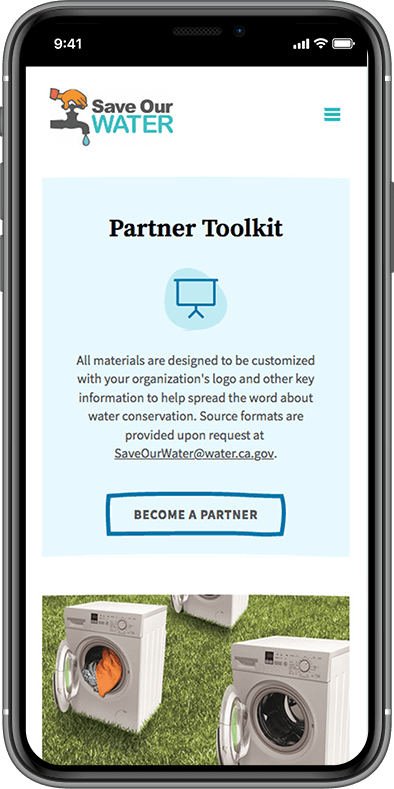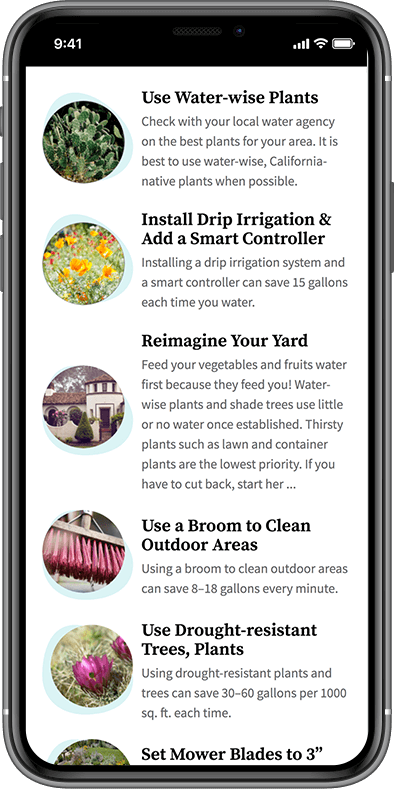 Challenge
After DWR inherited ownership of the Save Our Water program and associated website, the business team had to ensure that public and partners were kept up-to-date with tools and information surrounding water conservation, ensuring that the information was in line with the Governor's conservation efforts. In addition to an outdated look-and-feel, a primary challenge was that the website did not work well on mobile devices and was not ADA compliant. Content authors also needed to have full control over translations in other languages, in order to maintain consistency in the message and tone of voice.
Results
Leveraging the multi-site Sitecore implementation that was already in place for DWR, SymSoft performed a redesign of the Save Our Water website. This included analysis of the existing website, reviewing analytics and traffic patterns, and enabling content authors to provide content in multiple languages. The resulting website works responsively on mobile devices and is Section 508 and WCAG AA compliant for accessibility.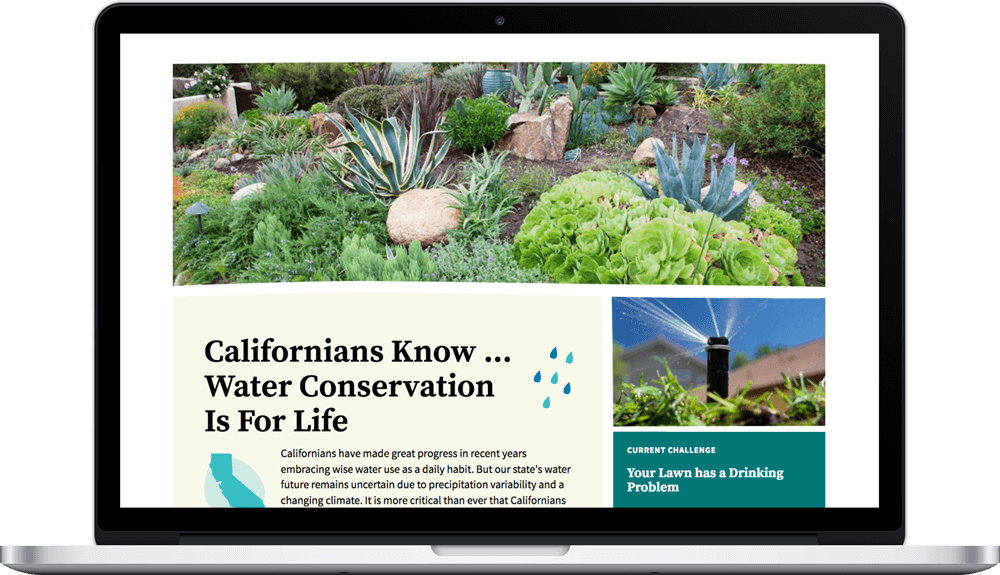 Sitecore® Experience Platform™ Multisite
SymSoft leveraged DWR's existing Sitecore platform for the implementation of the new Save our Water website, enabling the department to quickly publish relevant and timely content. Following the Sitecore Helix design pattern that was already in place at DWR, the website implementation was completed in less than 45 days.
Multi-lingual Content Delivery
SymSoft used Sitecore to deliver content in multiple languages, with appropriate language fallback to English (US) if the content had not yet been translated. SymSoft implemented workflows such that language editors were notified of English page creation, so that the appropriate language pages could be translated into the appropriate languages before publishing on the website. The overall solution vastly improved the workflow for publishing multi-lingual content.
Accessibility Compliance
A key objective of the website redesign was to achieve accessibility compliance. SymSoft developed the layout and renderings in Sitecore with this in mind, and modified the Rich Text Editor to automatically strip out malformed tags and attributes for content authors. The resulting website conforms to Section 508 and WCAG AA guidelines.