WordPress design and development, e-filing system development, accessibility remediation, and content migration for the Office of Energy Infrastructure Safety.
End-to-end solution for a newly founded state office.
A modern website for the
Office of Energy Infrastructure Safety
provides easy access for the general public who might have safety concerns, as well as the public utility regulation community. Apart from the whole project being delivered in under three months, other highlights include:
A modern, mobile-friendly, accessibility compliant website,
e-filing (Docket) system for public participants and the office administrators,
User-centric content organization and findability, and
Compliance with ADA Section 508 and WCAG 2.1 accessibility standards.
What We Did
e-Filing System Development
Document Accessibility Remediation
WordPress Divi Theme Customization
WordPress Development
Page and Document Content migration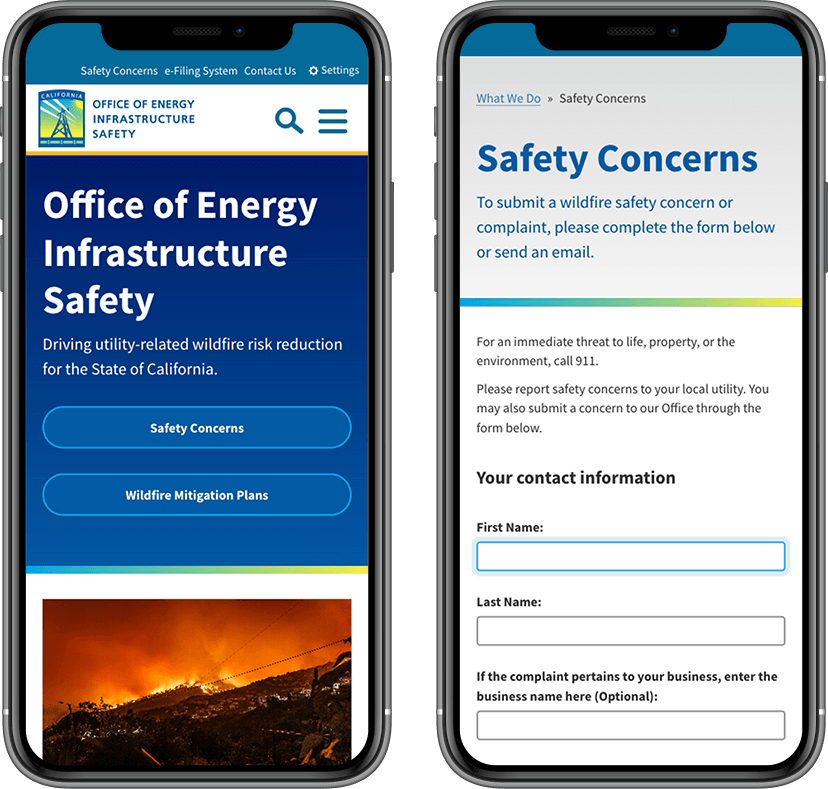 Challenges and Requirements
Providing quick access to ratepayer services.
The right balance of the consumer and expert content organization.

A long list of documents due for accessibility remediation. 

Event, report, and business content consolidation.

Document organization and migration.
Short timeline coupled with the project's high visibility.

Multi-threaded decision-making during the organizational transition.
Results
Newly branded and developed WordPress website for a new state office in under three months. The inclusive, accessibility compliant, and mobile-friendly website design follows the government digital service best practices.
Full content migration from a former agency website, including accessibility remediation of over 600 PDF and Microsoft Office documents.
An e-Filing System to accelerate the processing of filings, eliminate the need for hard copies, and enable document organization, tracking, and management.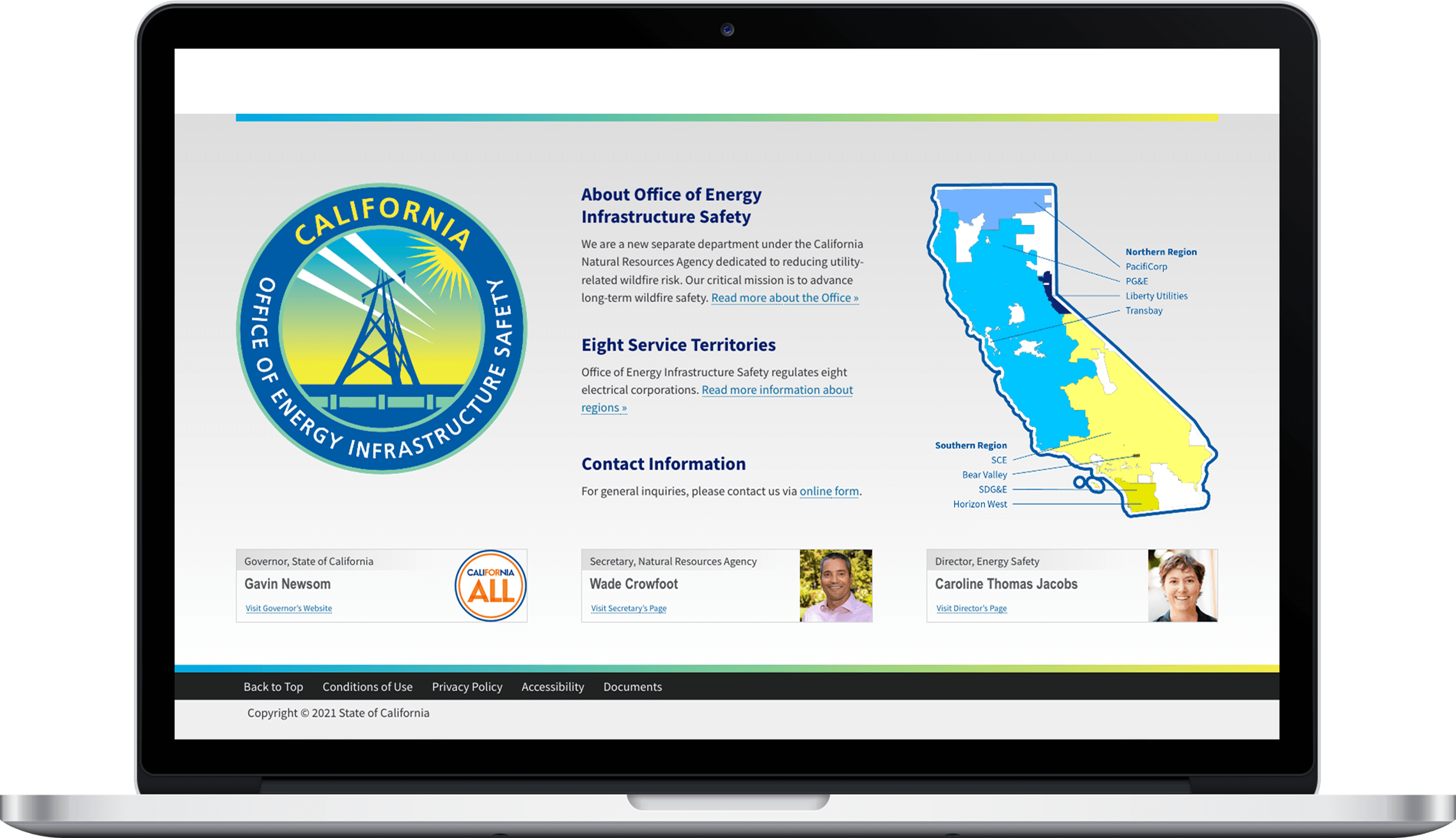 e-Filing System Development
Energy Safety's e-Filing system is used by the regulated utility agencies, internal staff, and the public to electronically file documents through dockets. SymSoft has developed its own e-Filing software product that we additionally tailored to the Energy Safety needs. Key features include:
Improved document organization and management
Accelerated processing of filings
Elimination / reduction of the hard copy document submission
Electronic filing and tracking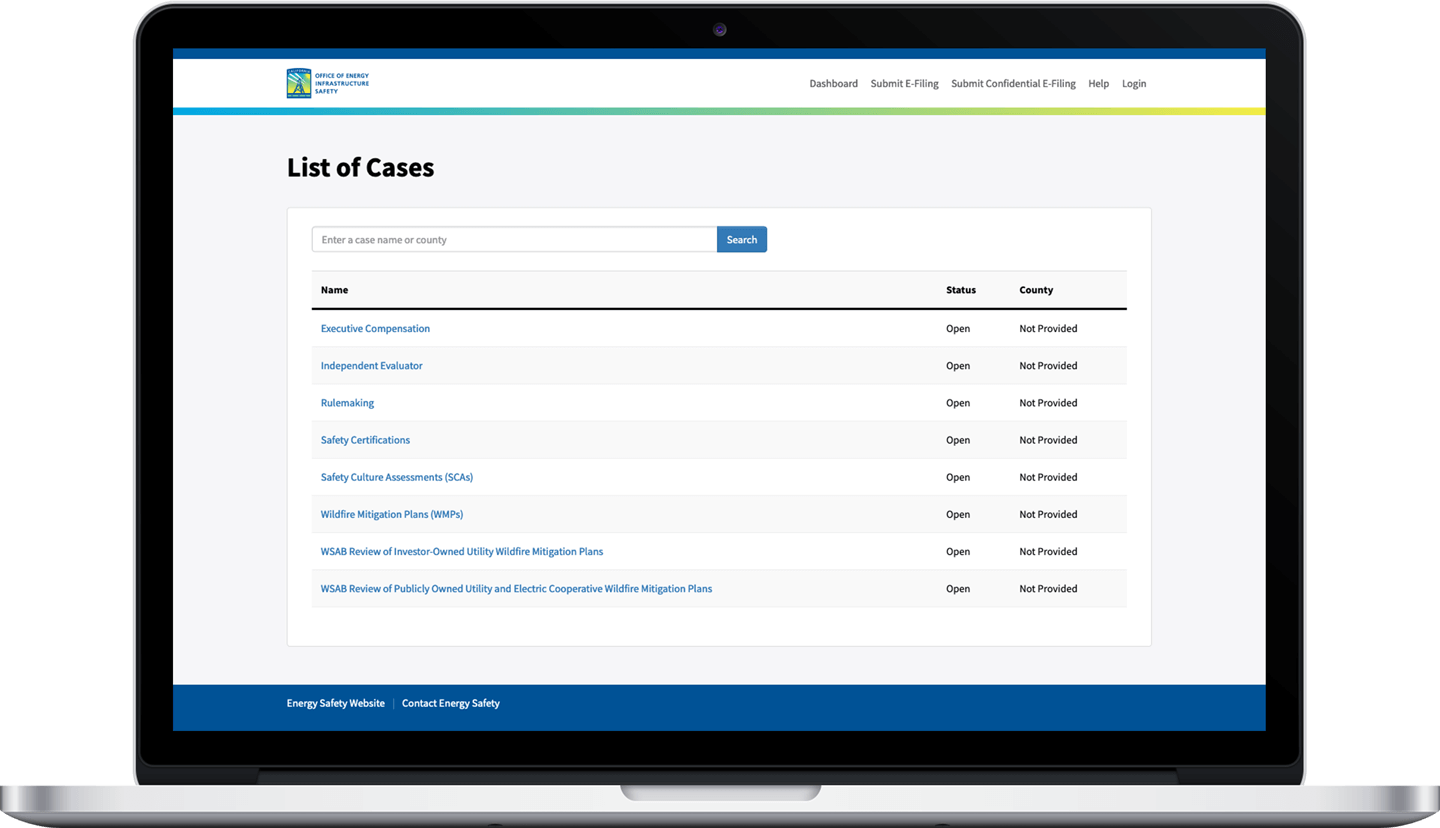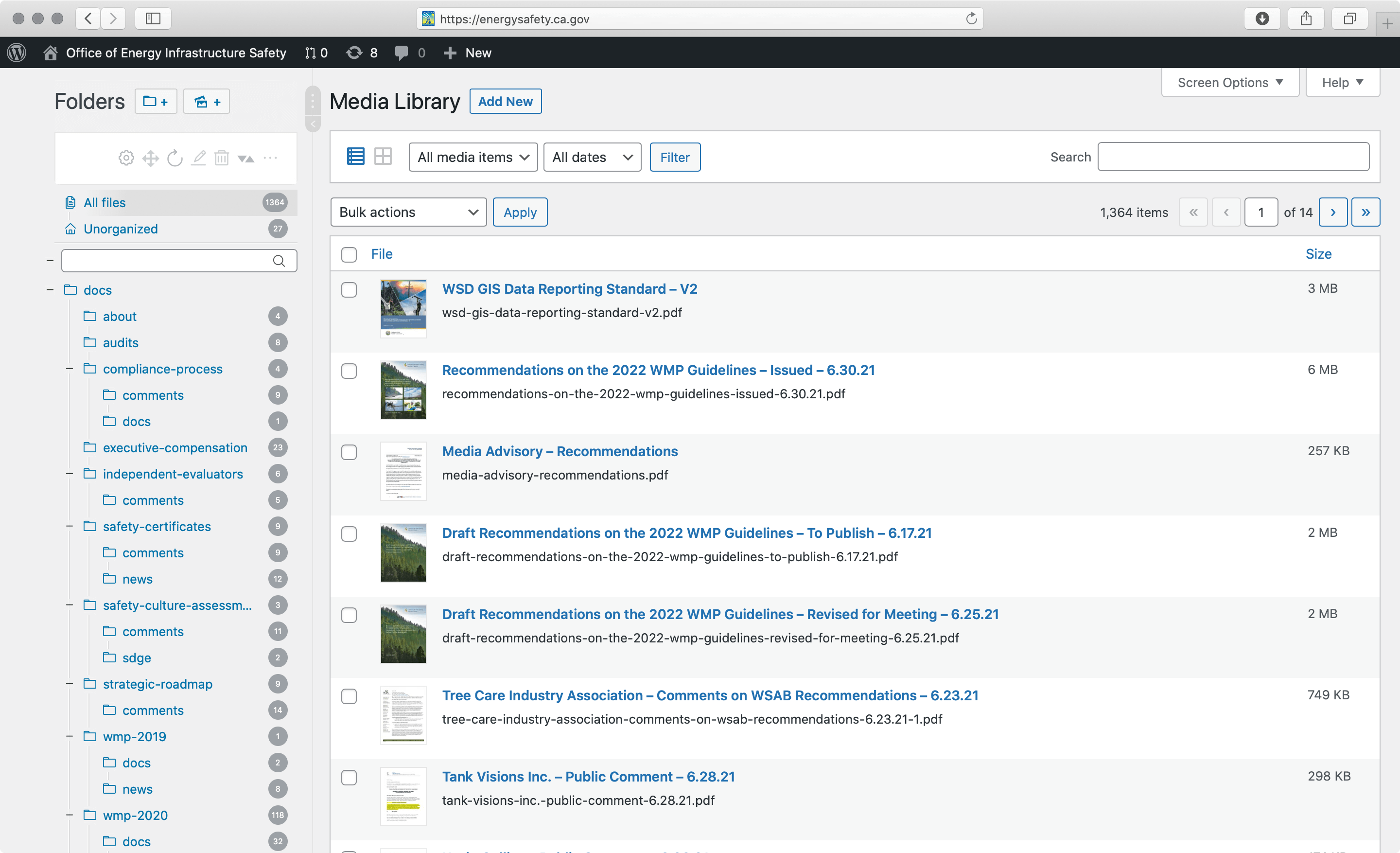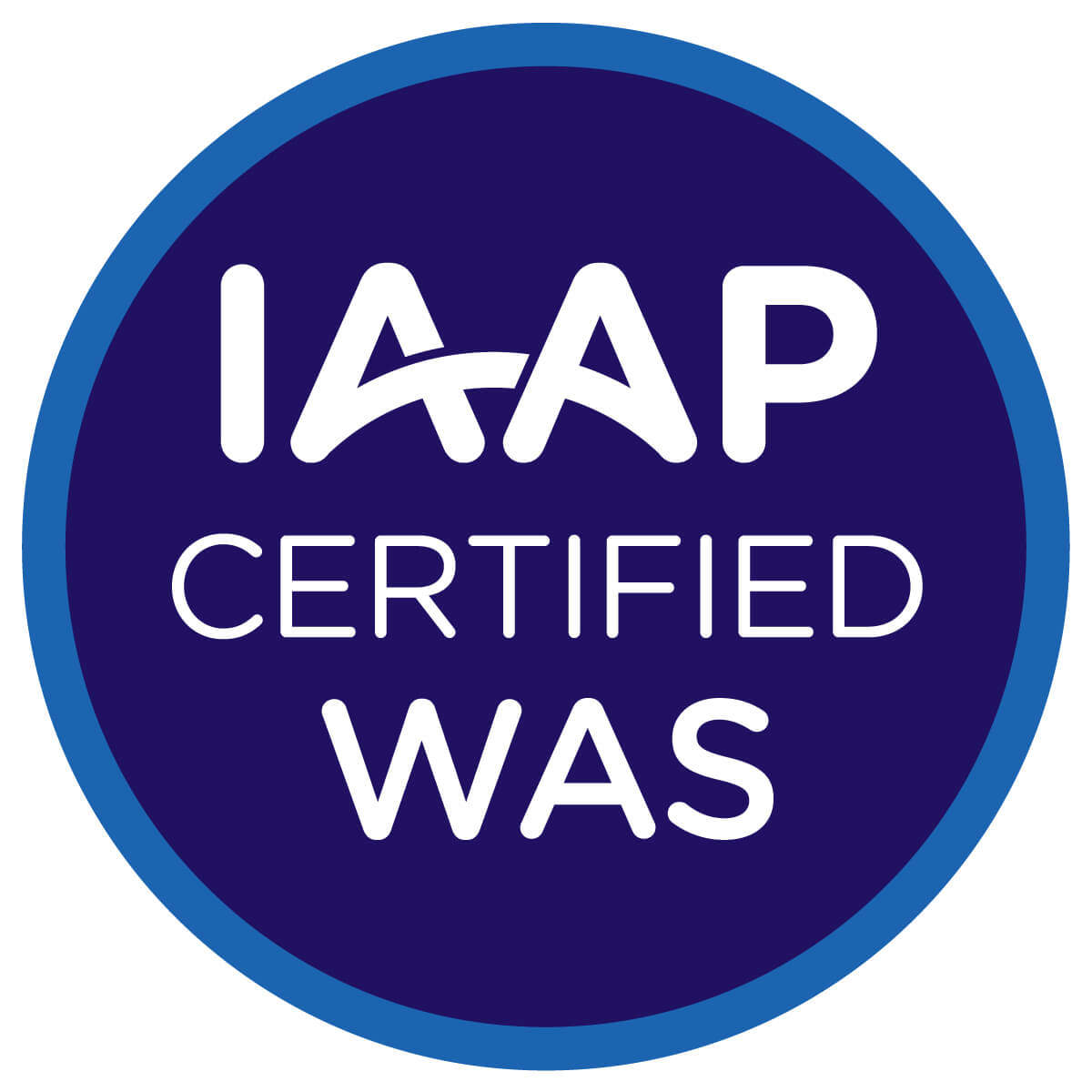 Document Accessibility Remediation
The project included a massive document accessibility remediation conducted by our experienced team of IAAP-certified experts. Documents included PDF and Microsoft Office documents ranging from official reports and wildfire mitigation recommendations to formal proceeding letters, replies, and other correspondence. We tested, remediated, and validated more than 600 documents.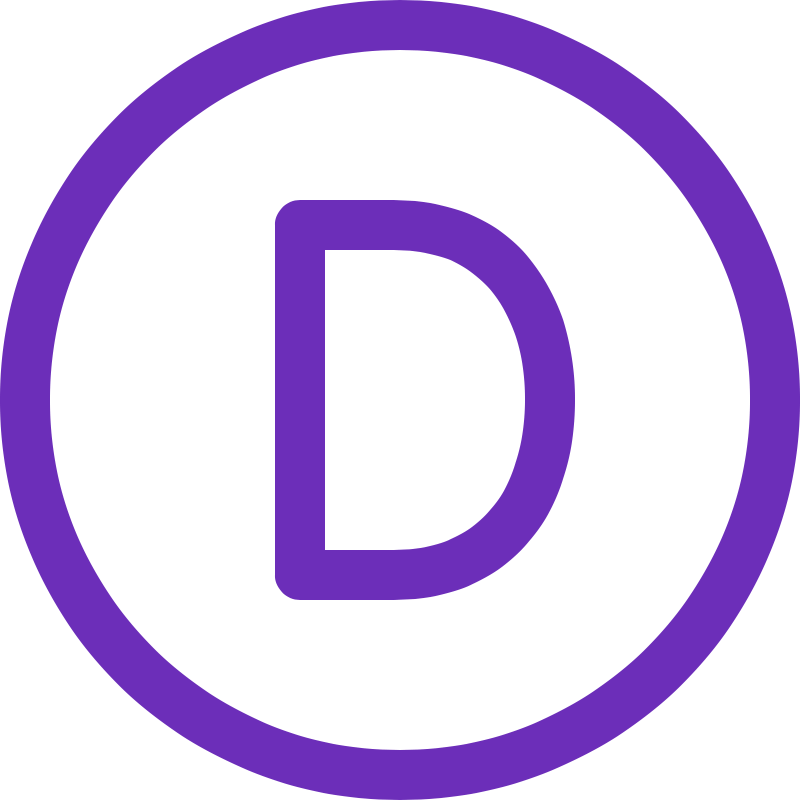 WordPress Divi Theme Customization
The California State Template utilizes the Divi Theme editor. We aligned the Divi Theme to include the newly created and modern Energy Safety's brand style guide featuring illustrative and bright color schemes.
All interface components and page layouts are reusable. Upon testing all design elements with the final content, we saved them in the pattern library for future reuse by the Energy Safety content authors and editors.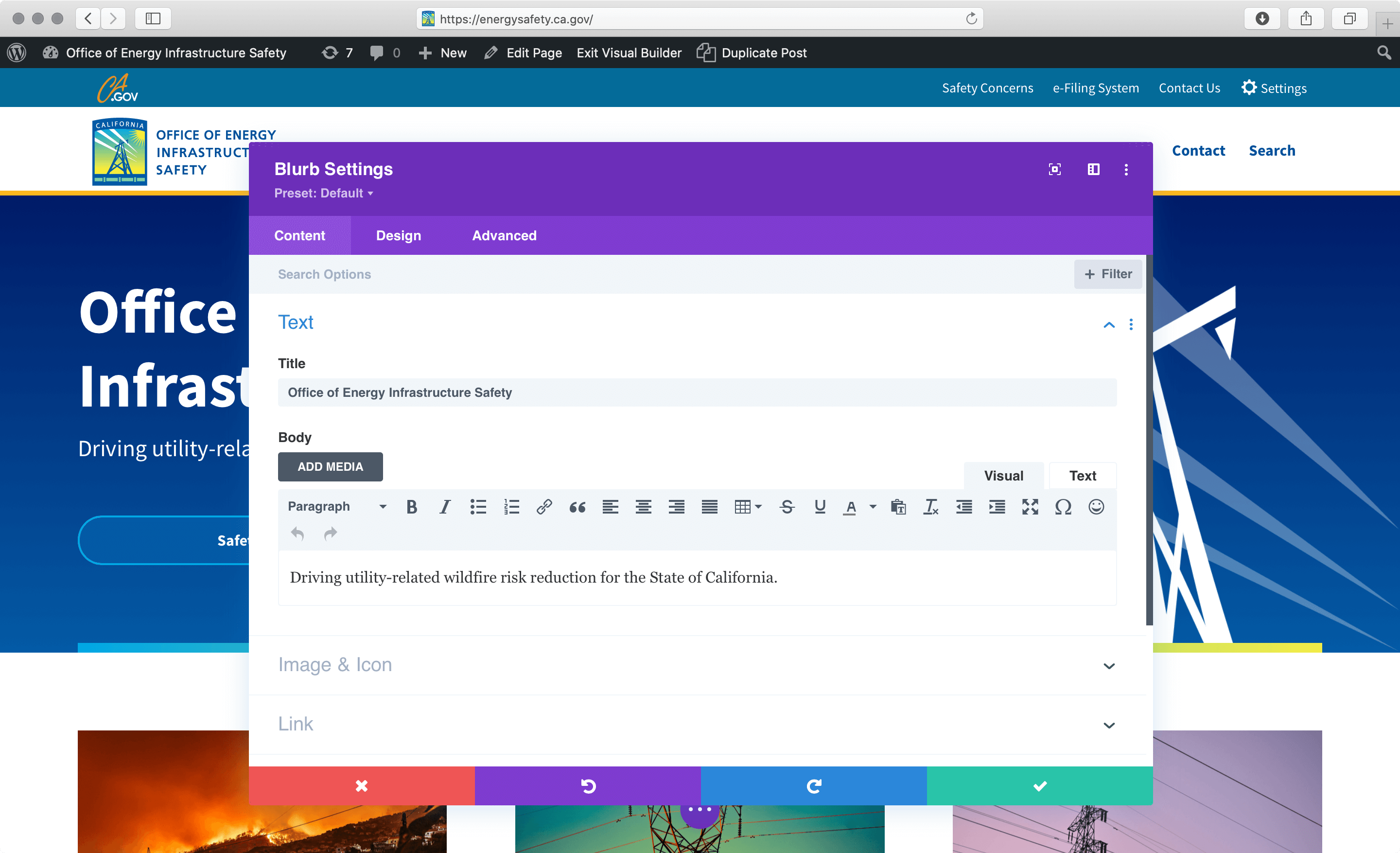 WordPress Development
The Energy Safety is powered by the WordPress CMS enhanced by the California State Template and Divi Theme capabilities. We included a suite of additional functional and security plugins to meet content and user management needs outside the standard WordPress package. The website features custom web forms and advanced media library management.
Content Migration
The Energy Safety's news, events, service pages, and documents were a part of a larger California Public Utilities Commission website (see the case study). We identified duplicate content items and merged content into a single page where applicable while updating hyperlinks to new page and document locations.
News and events that were manually edited in the old website by the specialized team. We migrated them into a structured database, resulting in visual consistency and SEO-friendly semantic structure, and improved search and filtering. Different events and publications are organized into multiple categories to facilitate custom news and event lists related to the page context.