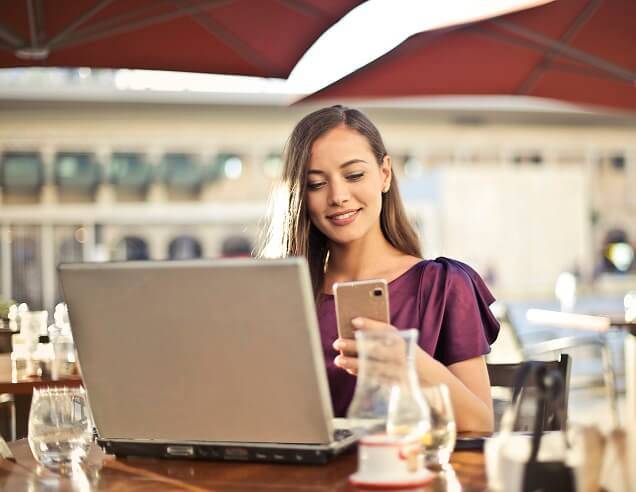 Customer Experience is now the fuel that powers revenue growth in every business.
Your challenge is meeting or exceeding each individual's expecations at each step in the customer journey.
We start customer experience design with user research and  customer journey mapping, finding pain points to quickly resolve for quick wins and forward-looking innovations to delight your customers and improve your Net Promoter Score. Most importantly, we get out of the Ivory Tower and collaborate with you and your customers to make sure the innovations we design are solving real customer problems and meeting real customer needs.
Honing in on opportunities to personalize customer experiences, we use data from past interactions and back-end systems of record to anticipate customer needs and deliver relevant content. We power personalization using digital experience platforms and digital content that you already own or that we create for you, including branding, copy, custom photography, video production, data visualizations and interactive applications.
We offer a complete set of customer experience services to help with your CX transformation.
Customer Experience Maturity Model
Customer Experience Analysis
Customer Experience Design
Customer Experience Platform Selection
User Research
Journey Mapping
Service Design
Experience Personalization Strategy
Content Creation
Master your Net Promoter Score.
Customer Experience Management
Experience-led Design
Data-driven Personalization
How can we help drive your CX transformaton?
How can we help drive your digital transformation?
Customer Experience
Content Governance
Personalization
IT Infrastructure
Accessibility Compliance
Websites
Mobile Apps
Portals
Data Visualization
Technical Architecture
Sitecore XP 9
Adobe Sites / Adobe Assets
Drupal and WordPress
Real Time Location Systems
Azure / AWS
24x7x365 Monitoring and Support
Cloud Hosting and Security
CMS Platform as a Service (PaaS)
Website Quality Management
Content Development