It's no secret that the high performing website redesigns come with a lot of moving parts. More so in the enterprise-level projects with a range of content interdependencies and numerous subject matter experts. Multiply this with diverse audiences that modern organizations aim to serve and it's easy to end up creating suboptimal user experience.
Meet user research.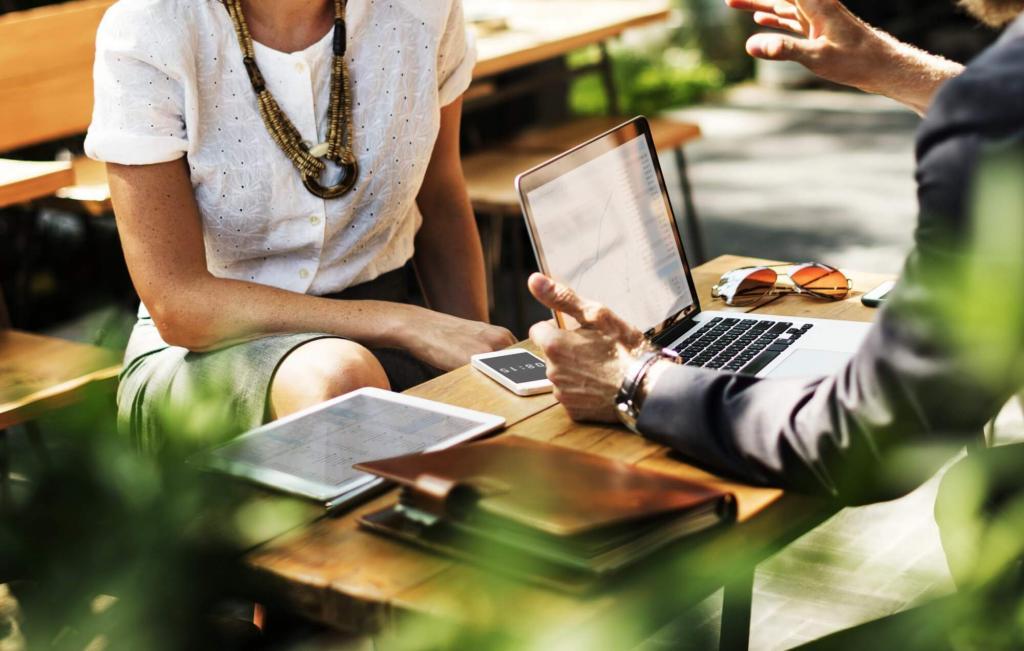 User research is a collective name for design methodologies and tools used to understand people's needs and validate the proposed design with the audience who will use it.
At SymSoft, we use different methods based on the project needs and viability, but often we also combine multiple tools. Allow us to share a couple of examples how we recently incorporated user research.
We utilized card sorting, user interviews, usability testing and visual preference test for a utility company website redesign.
We published an online survey for a government agency website redesign.
We conducted user interviews for a conservation organization website redesign.
Card sorting, user interviews, usability testing and visual preference test for a utility company
Sacramento Utility Municipal District (SMUD) is the US' sixth largest community owned utility company. We included users to help us validate the proposed Information Architecture (the way pages are organized on the website, also known as IA) and to also help us improve the homepage and service page content, layout and interactivity.
To improve the IA, we collaborated with SMUD's User Experience experts in utilizing a method called card sorting.
To validate page design and interaction, we conducted user interviews and usability testing as a part of the design sprint, an effective five-day process we use to move from a design problem to a viable solution.
To evaluate brand compliance, we collected and analyzed adjectives participants used to describe the design prototype after using it. Read more about different ways to estimate website aesthetics.
Including users not only helped us improve the website, but it also built up team excitement and enthusiasm. After watching real people using the website, everybody knew exactly what we needed to do to further improve the design.
Online surveys for a government agency
On multiple projects for the California state agencies, we used online surveys to get feedback about the current website. The audience on a state agency website is usually very diverse, ranging from state employees, to various public entities, to businesses, to general public.
Online surveys give us a quick snapshot of who they are, what they came for and how they perceive the current website. In addition, we establish a benchmark for the redesign using the Standardized User Experience Percentile Rank Questionnaire (SUPR-Q).
For example, on a recent project for a sizable state agency that spans over a dozen business lines, the survey results surfaced two distinctive audience types:
The state employees and professional specialists who use the website daily, some of them even for more than a decade. They learned how to get around the shortcomings to find the information they need.
General public who visit the website only occasionally to learn about specific services. This group has a hard time finding basic contact information, because they easily get lost in the specialist language and institutional jargon.
This insight helped us provide two distinct pathways to information — one for the experienced users who already know the organization's inner workings and the other for newcomers who are unaware of other business lines beyond their immediate need.
Having both experts and novices using the same website is a very common scenario. However, it would be irresponsible to make assumptions about the two distinct behaviors without some kind of validation. Making design decisions based on speculation is rarely a good idea. In this case, the online survey confirmed the hypothesis about two distinct types of website users and helped us cater for both audiences.
User interviews for a conservation organization
User interviews help us understand motivations, aspirations, priorities and language used by the target audience.
We were lucky to interview the primary audience of the California Conservation Corps, an organization that recruits and employs young people on a variety of conservation projects. Sessions included interviewing recruits as well as the existing members. The CCC's project team went far and beyond to secure a diverse group of interviewees at various stages in the recruitment process.
Apart from understanding their motivations and attitudes, we were also able to sneak in a photography preference test, which helped the website editorial staff to select appropriate photography for the website launch.
Including customers improves business
The above examples illustrate how including customers can improve the end result and build the project team's common understanding about the user needs as well as the best way to address them. More importantly, customers who find the website useful and convenient, keep coming back for more. This as a result improves brand engagement and meets business objectives. In short, meeting customers' needs is good for the business.